【New open! 】Surinagashi stand Dashito Umami, Japanese slightly thick soup
09/12,2021
NEWS
We are pleased to announce the opening of "Surinagashi Stand Dashi to Umami" as a new brand of Takumi Shoami restaurants.
Following the delivery service, both eat-in and take-out services will start on September 13 (Monday).
'Surinagashi' is a traditional Japanese dish that uses dashi soup and plenty of seasonal vegetables.
Even busy business people can enjoy "Drinkable Japanese Food" that is nutritious, additive-free, low in salt and has the taste of authentic dashi.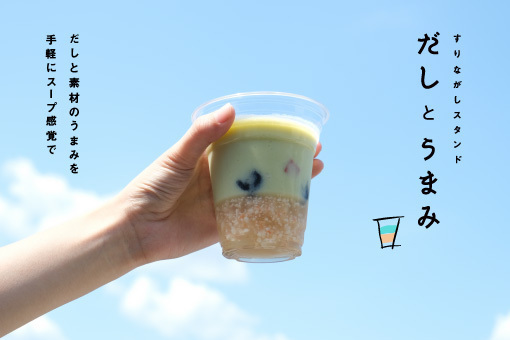 Hours
11:00-16:00
Food Delivery
You can order from the take-out service.
Access
Kyoto Handicraft center 1st Floor
17 Entomi-cho, Shogoin, Kyoto